USA: PROPOSAL: NYC SHOULD STOP IGNORING CONSTRUCTION DEATHS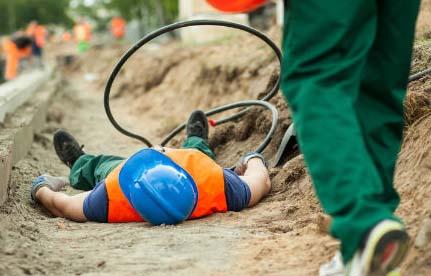 Crain's New York reports State Assemblywoman Linda Rosenthal has proposed legislation that would change how the city counts and reports deaths on construction jobsites. Crain'sreported in September that the construction-death count that the city Department of Buildings disseminates is not acccurate. In 2015, more than a third of deaths counted by the federal government were in the NYC tally.
As it stands now, New York City only counts deaths that involve city construction code violations or those that threaten public safety. NYC does not count fatalities due to failures in jobsite safety. OSHA, on the other hand, counts the dead bodies on construction jobsites, regardless of code or public safety.
Why? Mayor Bill de Blasio says the city and federal government each manage their own jurisdictions.
Rosenthal said the "ridiculous system" of only tracking certain deaths seemed "like government bureaucracy as justification for inaction."
"And in this age of transparency it's unacceptable," she said. "It seems almost like willful obfuscation."
Rosenthal 's bill would add a requirement to the City Charter for the Buildings Department to include fatalities in which no violation or threat to public safety exists.
Building and Construction Trades Council of Greater New York President Gary LaBarbera applauded the move, saying, "This isn't a statistical game.This is life and death."
"Gathering and analyzing more comprehensive data about construction site accidents is a sensible step toward providing greater safety for construction workers and the public," said Carl Hum, senior vice president for management services at the Real Estate Board of New York. "REBNY appreciates that Assembly member Rosenthal's draft legislation goes in that direction."
Last week, the mayor responded to a suggestion that the city publicly track construction fatalities the way it does for crime and traffic deaths by explaining that workers' deaths differ because they take place on private land.
SOURCE: http://www.constructionequipment.com/proposal-nyc-should-stop-ignoring-construction-deaths