JLG TO CLOSE THREE FACILITIES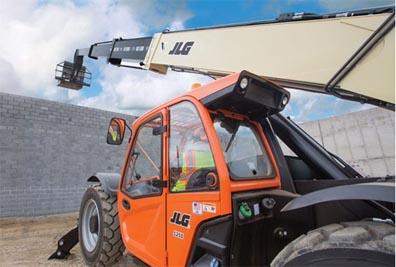 JLG plans to close three plants, including its telehandler assembly lines in Orrville, Ohio, moving all North American telehandler manufacturing to its Pennsylvania locations. The current JLG telehandler offering in North America will remain unchanged. Engineering services in Orrville will continue normal operations.
"As part of our simplification strategy, we have evaluated our global manufacturing footprint and product offering to ensure our operations and product portfolio continue to remain competitive and meet current and future market demands," said Frank Nerenhausen, Oshkosh Executive Vice President and President Access Division. Oshkosh is JLG's parent company. "These planned actions allow us to improve performance to maintain our position as an access equipment leader around the globe."
To optimize the company's product portfolio, JLG plans to reduce its telehandler product offering in EMEA. The intent is to continue producing a limited range of telehandlers for the region at its Medias, Romania plant. Discontinued models will continue to be supported by JLG's aftermarket division for a minimum of 10 years.
As a result of the reduced telehandler line-up, JLG EMEA would require decreased engineering support from its UK-based engineering center in Bruntingthorpe. As such, the intent is to close this location. A small group of employees would be retained in the Bruntingthorpe area or within Europe.
Current PDI activities at Maasmechelen would be streamlined and distributed among remaining JLG facilities and/or outsourced to improve operational performance. A small group of non-manufacturing employees would be retained in the Maasmechelen area.
These proposed changes may affect up to 525 employees. JLG anticipates that the Orrville and Maasmechelen manufacturing operations would cease by September 30, 2017. The Maasmechelen PDI facility is intended to close in 12-18 months, while the Bruntingthorpe closure date will be determined once discussions with employee representatives are complete.
Full details of the changes at JLG's European facilities will be finalized following customary discussions with the works council and employee representatives.
"These actions, although difficult, are the right ones for our business," said Nerenhausen. "Simplifying our product portfolio and operations aligns with our long term vision and strategic direction, positioning JLG to deliver an enhanced customer experience and improved return on investment moving forward."
Source: JLG