MCELROY ANNOUNCES BENCHTOP FUSION MACHINE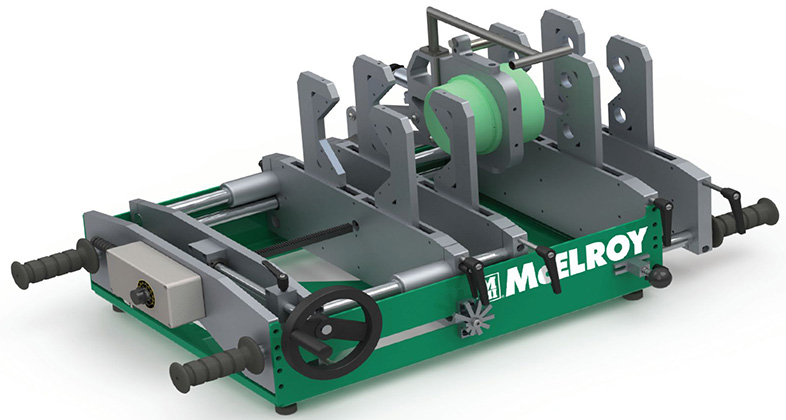 McElroy introduced the SmartFab 125 as its first benchtop fusion machine, offering a smarter way to socket fuse pipe and fittings for polypropylene piping systems. The SmartFab 125 is portable and can be positioned on any flat surface for precise prefabrication on large assemblies.
The new benchtop machine offers a multitude of advanced features including innovative inserts which have the ability to reduce ovality in pipe and fittings. The added convenience of a pivoting heater allows it to easily accommodate fittings located on either side of the machine, saving time by eliminating the need to reposition the machine. Additionally, the drive handle is uniquely positioned to allow the machine to operate on the floor.
"The SmartFab 125 not only expands our polypropylene pipe fusion line, it offers many superior design features that will make it easier to operate and easier to produce precise prefabrications every time," said McElroy President Chip McElroy. "With projects increasingly specifying polypropylene, it's rewarding to be able to offer a niche product that will help the plumbing and mechanical industries do their jobs more efficiently."
The SmartFab 125 has four jaws that adjust to any desired spacing – each of which clamps individually, allwoing for a greater combination of pipe and fitting sizes. McElroy's new machine also offers plenty of clearance with a removable outer fixed jaw, and its rack and pinion drive provides smooth and steady fusion force. 918-831-9286, www.mcelroy.com