Construction is large portion of Alabama's economy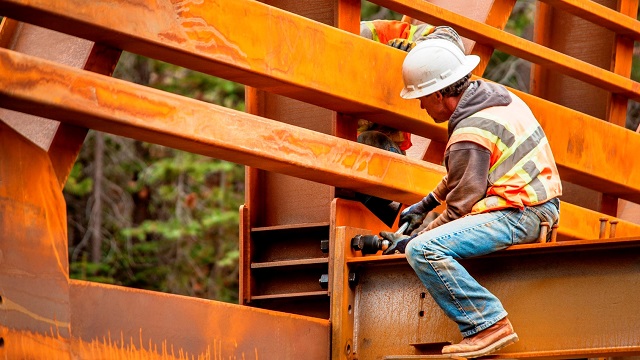 Alabama's construction share of the gross state product during 2014 was higher than the national average.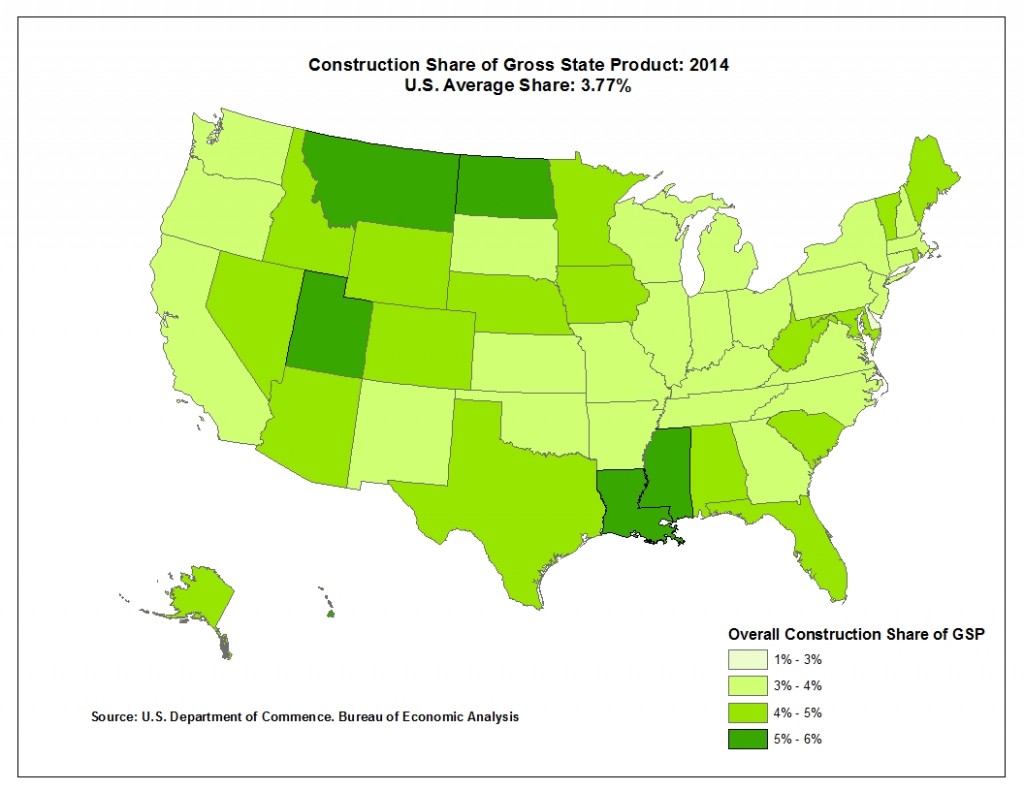 According to a report from the National Association of Home Builders, the construction share of Alabama's gross state product was between 4 percent and 5 percent.
The national average stood at 3.77 percent for 2014.
Citing data from the Bureau of Economic Analysis, NAHB ranked states for the highest share of gross state product.
North Dakota (5.87 percent) topped the list, followed by Louisiana at 5.6 percent, Hawaii at 5.5 percent, Montana at 5.37 percent and Utah at 5.17 percent.
Alabama was in the midrange, while Mississippi stood within the 5 percent to 6 percent range, and Tennessee and Georgia were between 3 percent and 4 percent.
As far as year-over-year change in construction share of gross state product, the national average was 1.33 percent during 2014, with Alabama coming within the 0 percent to 3 percent range. Only five states had a 6 percent or more positive change: Iowa (10.06 percent), Alaska (8.58 percent), Louisiana (7.1 percent), Nevada (6.75 percent) and Colorado (6.55 percent).
Bryan Davis is the research/media coordinator for the Alabama Center for Real Estate housed within the Culverhouse College of Commerce at the University of Alabama. He can be reached at 205-348-5416 or atbkdavis@culverhouse.ua.edu.