CATERPILLAR ANNOUNCES UNDISCLOSED NUMBER OF LAYOFFS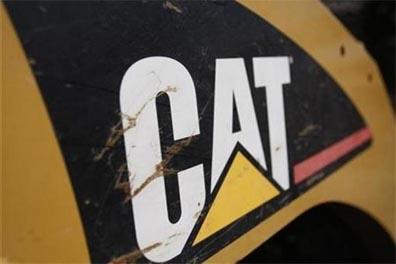 The Peoria Journal Star reports Caterpillar began issuing layoff notices to employees on Wednesday.  This comes as part of cost saving measures beyond previously announced restructuring plans.
Cat issued this statement: "The company will try to place the impacted employees in other available positions throughout the company. Displaced employees will receive severance packages from the company and outplacement services from appropriate agencies to provide support during this transition. There is never a good time for announcements like this, but we recognize this is particularly difficult for employees and their families during the holidays."
This round of layoffs is in addition to the 10,000 positions eliminated in the fall of 2015 that was part of the restructuring plan designed to save the company $1.5 billion.
The reason given for the layoffs is market conditions. Cat predicted about $45.5 billion in sales for 2016 but actual sales for this year are closer to $39 billion. In addition, Cat's predicted outlook for next year's sales is $38 billion.
How many workers and locations will be affected was not announced, but a Caterpillar media relations manager said the reductions are primarily U.S.-based.
The Heralddemocrat.com website that reports for the Denison, Texas area, says it was told this layoff focuses on management and salaried positions, but future layoffs could affect production employees. Denison Development Alliance President Tony Kaai said he had contact with a source at the Denison plant who confirmed that about 17 positions were eliminated at the plant.
On Tuesday, Moody's downgraded Caterpillar saying, "We do not anticipate any meaningful recovery in CAT's markets until 2018, and new machine sales are unlikely to begin to be realized until well after a market recovery is evident." Earlier this month
Cat announced a 77-cent dividend for Q4 '16.
source: http://www.constructionequipment.com/caterpillar-announces-undisclosed-number-layoffs